Susu, Diver's souvenir, 2022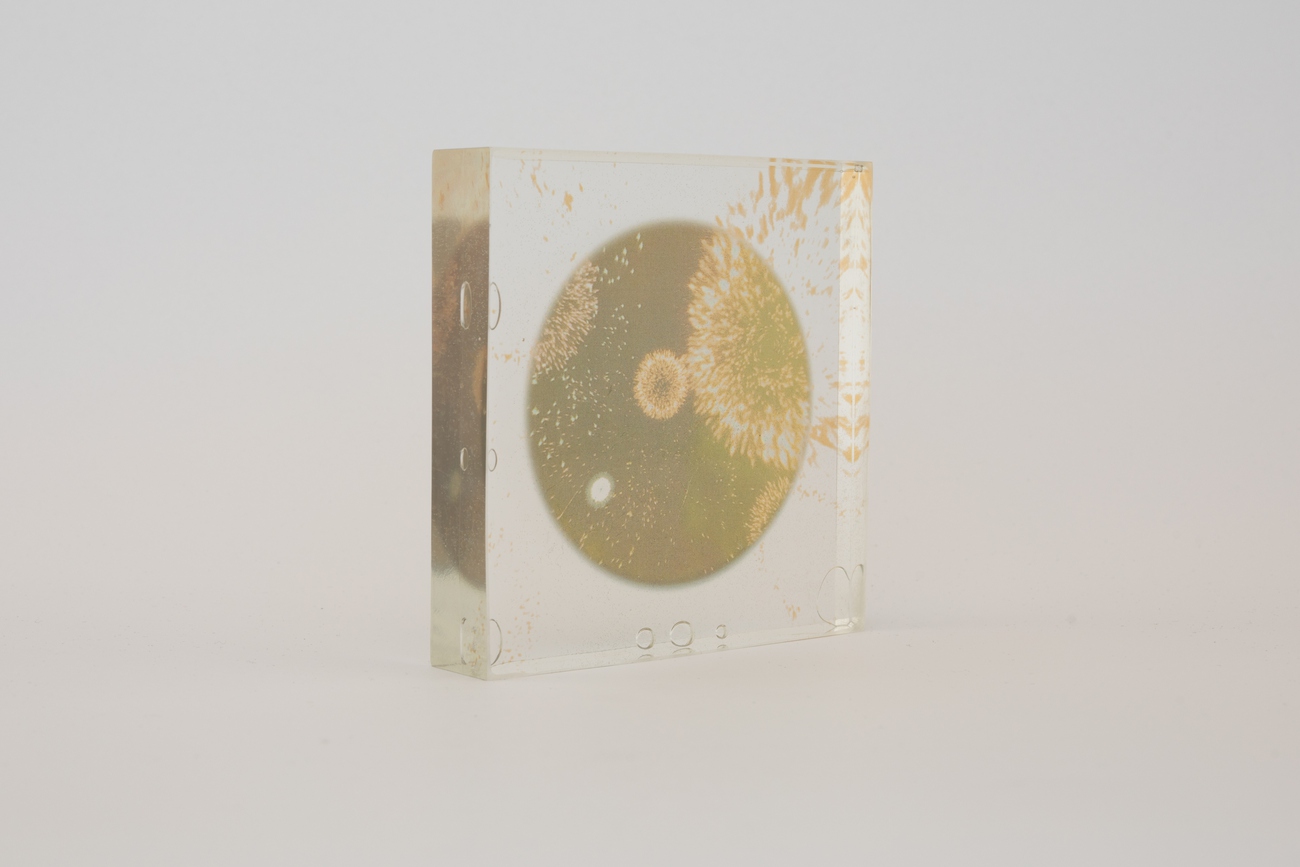 Susu
Diver's souvenir, 2022
epoxy resin, laser-jet print on transparent sheets
100 x 100 x 20mm
unique edition 4 of 8
These resin editions are created from Susu's work, Remember to Dive 回 溯潛水, 2022, part of TPR's offsite exhibition The moon and the pavement. Remember to Dive 回溯潛水 brings the body into focus through its interaction with other things in the world. The work, and these editions, draw on the vivid and non-linear associations one forms with things— mandarins, hands, rocks—and the way we recall through objects. Following the artist's remembered experiences in relation to Tudigong (deity of soil and the ground), swimming training, and lunar holiday fireworks, the work moves fluidly between physical and metaphysical states, between the ground, and the sky.
--
Susu 蘇子誠 is a Taiwanese (Han, Min-nan) artist based in Tāmaki Makaurau. Recently completed their BFA(Hons) at Elam School of Fine Arts, University of Auckland.
Working in digital production, moving image, drawing and installation. They are interested in how material of languages and memories can be carried, and preserved as fragments through acts of traveling. In between environments of national boundaries, terrestrial bodies, the virtual, and the physical. Recent exhibitions: Between the Gift and its Reprisal (2022), Artspace Aotearoa, Tāmaki Makaurau, and promising.space (2021), Window Gallery online.
Shipping Costs:
Please select "Extra small artist edition postage (within NZ)" at checkout.
Photo by Janneth Gil