The Physics Room is part of your arts community, and there are lots of ways individuals and groups can participate in our activities. All are invited to join our Membership, Mailing List, Volunteers, or Education programmes. We also welcome feedback at any time.


Join our mailing list to receive email invites to exhibition openings and other art events


The Physics Room offers talks and worksheets based around the exhibition programme for class and group visits. We are keen to work together with teachers to ensure your class visit is relevant to your students. School and Tertiary teachers can contact The Physics Room for more information or to arrange a visit.


Volunteers will receive a free membership to The Physics Room, and participate in special gallery events for volunteers. If you are interested in joining our volunteer programme, please contact us.
The Physics Room welcomes volunteers to assist in the installation and dismantling of exhibitions, maintenance of databases, distribution of fliers, and gallery sitting. Our Programmes Coordinator, is involved in generating an active pool of volunteers who are interested in gaining valuable gallery experience, particularly students interested in curatorial practice, arts administration, and fine arts.
Volunteers will receive a free membership to The Physics Room, and will have the opportunity to work with exhibiting artists and curators. If you are interested in joining our Volunteer programme, please contact us.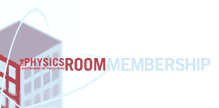 Click here for Membership form
Joining the Physics Room Membership is a great opportunity to keep in touch with the latest developments in contemporary art, and support your favourite gallery at the same time! Rewards to Members include:
FREE copies of ALL Physics Room publications - the Annual, exhibition catalogues and CDs!
Regular invitations to Physics Room events by post or email, as well as members-only email updates of events and opportunities in the arts
Free or reduced admission for Physics Room events including performances, film and video screenings, and lectures
Organisations, institutions, businesses and generous individuals, are also invited to subscribe to our new Sponsor Membership rate. This level of support will be rewarded with the same benefits as individual members, with the addition of the following:
One free gallery hire for private functions or events during the year
Listed as a sponsor in the Physics Room Annual and on our website
(this is optional)
As well as providing financial support, the Sponsor / Membership programme helps The Physics Room keep in touch with its audience and wider arts community. It also means we are able to act as an advocate for the arts within Christchurch and nationally, and through Members feedback we can ensure we are best addressing the needs of the arts community (practitioners and audience alike).

---