For all the newcomers, who must come, a way is marked upon a door; 'Enter Here' just. The heavy glass will turn and bar behind you, entering foreign ages.
Cold State, cast-over. A Dominion immanent with the coldest monsters.
Strange and attracting chant, breaking off and touching off from those resting from the delicacies of vulnerability. A hypno-dysma-chasmerismic unison that scatters with a mobile line, displaces, displaces, binds swiftly by displacement of sense, commoner. Hell - that sound is telling in the blinding cold. Repetition launches epiphytes on stumps of silence.
Degenerwriting worsens overcast surrounds. By former recognition compelled, I bend to see the stooping marks, various deteriorating currencies of Known, no longer here to be so celebrated. Light struggle danced involuntary, under the coming decalcomania of impression.
Cold State, Astringent Bay. That is not the rack-cot of my first world? Unemployed rack. A waiting, crouching for ease, some complex and Worlds knowing Mercurius screens her libidinal tidings.
Our Third World, economy and resources of thought regarded in solitude, and our First World, our first Ones. Our Third World and our First, know-where wherever where warmlight has been displaced, under the fallen shadow of the earth.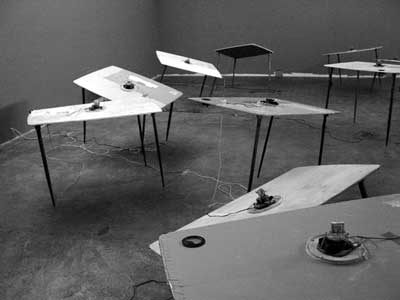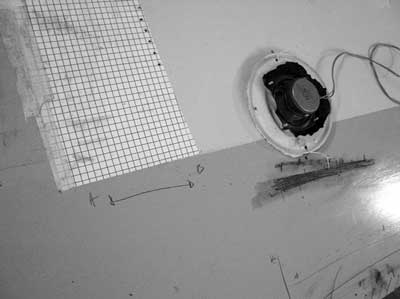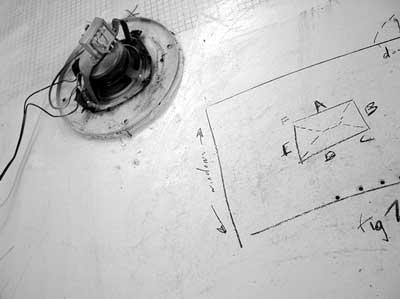 installation shot/s of et al's Simultaneous Invalidations at Artspace.
Ian John is an artist living in Auckland.